Challenge 48 - Building a More Compact Robot.
Our previous Robots are a little large for some of the Challenges that we will be attempting shortly. Let us build a more compact Robot that takes up less floor space.
This is ClareBot, a development of a similar Robot built by students of Margate School under the tutelage of Miss Clare Neilson - thanks guys!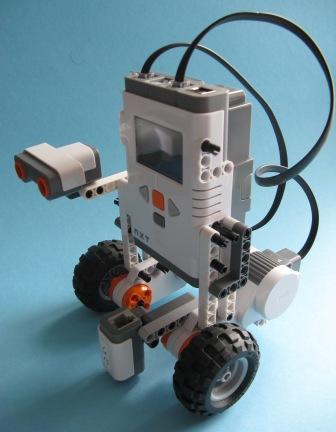 You can see some videos (thanks Yaya Lu) to assist you build this Robot by clicking on the

image below, or by clicking on the menu headings to the left of this web page.
LEGO MindStorms NXT Robot Tutorial - Challenge 48 - Building a More Compact Robot - www.DrGraeme.net